I suppose I should begin a post that is intended to begin an argument for an
Alt
(alternative) way of thinking about how to follow the omnivorous habit with an exhaustive review of the record of established ways of approaching the act of consuming organisms from all of the
five kingdoms
of living things. But I will not.
I've got kids to take care of, a house to run, and a job to hold down. I don't have the time to do the hard work of reviewing all of the literature on the subject, describe the staus quo and show how my idea is different enough to be considered unique. So, I'm going to blow-off characterizing how others have suggested modern omnivores think about how we approach the act of eating and offer what may or may not be a unique approach to eating everything.
But first I've got to clear the table before I bring out the main course by explaining a fraction of what I believe is true about the role that biology plays in the determination of what and how we eat
The partial result of millennia of natural selection on primates has resulted in an order of animals that is largely, if not entirely, capable of omnivorism.
Humans are primates and capable of omnivorism.
But simply because humans are

capable

of eating and assimilating nutrients from organisms from all five kingdoms, it does not follow that we

must

eat this way.

Humans have the ability to make choices. And when we exist in a context that permits us to act on our choices, with the exception of organisms that slip imperceived into our digestive tracts, we

choose

what we eat.

I categorically reject all arguments that suggest that people who are not physically or psychologically or economically constrained, such that they are not able to exercise their biologically determined (or if you prefer, G-d given) ability to make choices and act on them, have no choice but to be omnivorous -or vegetarian for that matter.
In other words, for most 1st world humans what, how, how much, when and how often we eat is the result of the exercise of free will in response to the call of hunger. Omnivorousness is an aptation, the omnivorous habit is an exercise of free will and an expression of choice.
The Omnivore's Dilemma Reimagined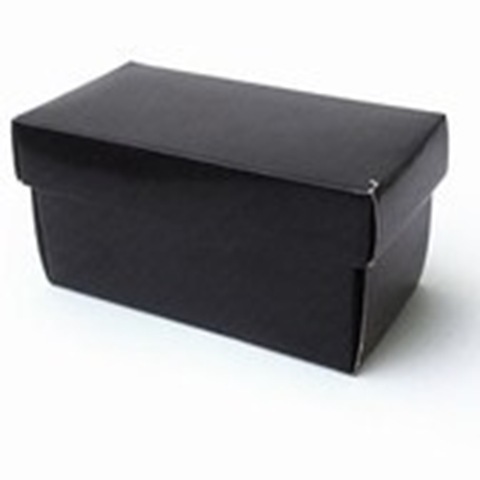 The Black Box and Denial

With apologies to those who see the main problem confronting 1st world omnivores as primarily economic, ethical or technological in nature, I see a philosophical problem that needs to be addressed by dealing directly with the way we think about food.
Too often

we do not know what we are choosing to eat

because the true identity of the food is hidden. When the true identity of the food is unknown, it becomes easy to ignore what it was before it became our food and how it got that way.

The bulk of what most of us ingest goes through a process of obfuscation before we get it. The natural, obvious identity of the food becomes obscured as it is broken down into subunits, and perhaps combined with other ingredients before it is wrapped and obscured beneath layers of packaging and distracting graphics and verbiage. Even the vegetables that line the shelves in the produce department are excerpts of their natural selves. As a fillet of salmon stick is not a salmon, a head of lettuce is not a lettuce plant. Most, if not all of the foods in the supermarket are excerpts of living things and rarely the whole living organism. Not even Whole Foods sells apples still attached to an apple tree.
I think it very useful to think of most of the food we eat as having passed through a gigantic black box where it's original identity is "disguised" before we get it. Of course the black box is just a metaphor for sum total of what we do not usually know about the original identity of the food we eat and how it becomes food.
We hide the identity of the food

from ourselves

by denying or ignoring or refusing to imagine what it really is. We are complicit in the work of the black box.

After years and years and eating excerpted and wrapped food, it becomes very easy to slip into the habit of not thinking about what that food was before it was processed into the form in which we receive it. How often have you looked at a slab of tuna in the fish market and imagined a mighty fish struggling against the fisherman's line? Seen a peach tree in a peach or a field of wheat in a package of crackers? I wonder. If you are at all like me, you have to work at remembering what all this stuff in the market was before it went through the black box and it's hard work, so mostly we don't.
There is probably no food consumed by omnivores whose true identity is more obscured by the black box and our own refusal to imagine the truth of how it comes to be food , than meat (from all animals).

This is in large part because animals go to a special place in the black box called the slaughterhouse. (Which here is understood to refer to all of the places animals are killed out of the sight of consumers.) The slaughterhouse is specifically designed to add another layer of obfuscation of the true identity of our food and is the twinned product of our own refusal to know everything about the nature of our food and the black box's "desire" to provide us with the opportunity to not know.
Here is the heart of the biggest philosophical problem faced by the omnivore. We choose to eat everything, but we cannot really know what we are doing until we confront the fact that we mostly do not know what we are eating.
Finally, I imagine that we are not alone and that many of those who choose to not exploit their omnivorous aptation and instead, eat only plants, suffer from a similar condition of not knowing. But I think that given the fact that we have chosen to pursue a habit of eating that results in the sometimes violent death of animals, we have a special burden or perhaps obligation to ourselves to bypass the black box, reject the habit of denial, take the bull by the horns and see what's actually going on.
So I'm proposing that we summon our courage and become Alt Omnivores or, if you prefer, stoic omnivores who, with eyes wide open see things as they are and not how we and the black box would like us to see.
My apologies to those of you who are already doing what I am suggesting. I'm not trying to preach to the choir, but simply trying to lay down what I think.
-Bob dG